A rugged twill gets treated to a special twisted yarn to create a completely fresh look. This is the Black Heather Field Jacket.
We like when technique is used all the way down to the yarn level to create a unique look. One of our partner mills in Japan did just that. By using multiple yarn colors and twisting them together before weaving, the fabric is transformed. Black and off-white yarns create a special heather effect on a dark base - a very rare heather black you almost never see. The twill base is a perfect pairing for a jacket - a solid but wearable 12 ounces, nicely starched for great wear-in. Classic jacket style with rare Japan fabric technique.
Each jacket starts with our historically inspired, updated take on the classic military Field Jacket. Defining the overall spirit of the jacket is the large stand collar that flows down into a nicely drawn-in waist, giving our jacket it's iconic look while making it clean and well tailored. Four large snap closed cargo pockets sit on the front body. You get a large YKK zipper along with button closures, that when used, are nicely concealed under a placket to keep the front clean. Huge bar tacks provide separation and reinforcement along the placket. It's the idea blend of history and modern sensibility and fit.
There is no better pairing for our Field Jacket than this reproduction fabric - 100% cotton sateen. Dense, with an impossibly tight weave, this fabric has a rugged character that captures the jacket's functional roots. The extra smooth surface and subtle sheen are hallmarks of the sateen construction. When on, the fabric feels a bit crisp at first, built to last. The smooth tight surface makes it feel almost leather-like. There is a true vintage sensibility. The color is timeless.
Fabric
100% Cotton, 12oz
Finish
Raw
Trims
Custom Gustin hardware, YKK zipper, snaps
Made in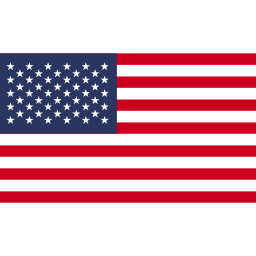 Fit guide