You asked for this style back, so we're doing one more limited run. Get it now if you missed it. We all wondered what our new Field Jacket would look like in a wonderfully aged leather and when we got the sample back we knew something good happened. It's yours for only $399.
Gustin Field Jacket made from full grain steer hide from Germany. We ran this leather in our L2 because it was a true stand out in two ways. First it's insanely comfortable and second, it looks as if you've worn it well for years right on day one. To us it seemed like it could be amazing in our new Field Jacket and as you can see from the photos, I think we were right. The first thing you notice when you touch this jacket is the true suppleness of the leather. This leather is the softest we've ever offered. It's comfortable the second you put it on and drapes wonderfully. It's close to the comfort of a really soft, dense fabric. Next you notice the finish. A chocolate brown base color gets a light buffing and is totally transformed into an authentically vintage looking hide. It literally looks as if you've spent years with this jacket, wearing it hard and well. There is beautiful color texture and highs and lows that you don't get in most styles. The grain on this leather is also smooth. Both of these qualities combine to create a truly unique Field Jacket that's comfortable and built to last.
Fit and construction both lend our field jacket its unique style. You'll notice the care and attention to detail throughout this jacket. Defining the overall spirit of the jacket is the large stand collar that flows down into a nicely drawn-in waist, giving our jacket it's iconic look while making it clean and well tailored. Four large snap closed cargo pockets sit on the front body, two on the chest, two above the bottom hem. All are sized to be functional while staying true to this jacket's roots. We spent a lot of time on the small details on this jacket that really make it special when you put it on each day. A perfect example are the cuffs. Intricately constructed, they can be secured in two positions with custom Gustin hardware via a triangular tab. Instead of a simple cuff slit, we sew in a gusset, which makes going unbuttoned at the cuff a beautiful option as well. Another special detail is the main body closure. You get a large YKK zipper along with button closures, that when used, are nicely concealed under a placket to keep the front clean. Huge bar tacks provide separation and reinforcement along the placket. Inside side seams are clean finished with chambray binding while an inside chest pocket is sewn in for additional storage.
Fabric
Steer hide, 4oz
Finish
Raw
Trims
Custom Gustin hardware, YKK zipper, snaps
Made in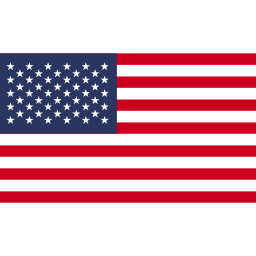 Fit guide