Meet the L1. Inspired by a classic 1930's shape and stripped down to its raw essence, this finely tailored jacket manages to be both historic and modern. The rugged finish, earthy brown shade and nice wearability make this leather a winner.
This L1 is crafted from full grain steer hide from Germany. If you're looking for an insanely comfortable leather jacket that looks as if you've worn it well for years, this leather is the answer. Two things really stand out with this leather. The first is the wearability. It's comfortable the second you put it on drapes wonderfully. It's close to the comfort of a really soft, dense fabric. The second is the finish. A chocolate brown base color gets a light buffing and is totally transformed into an authentically vintage looking hide. It literally looks as if you've spents years with this jacket, wearing it hard and well. There is beautiful color texture and highs and lows that you don't get in most styles. The grain on this leather is also smoother than our Black style. This is simply a special leather that you will instantly fall in love with.
To us, a great leather jacket must be nicely tailored and perfectly constructed. Our L1 is designed to hit a few inches below the waist. There is an ample amount of taper from chest to waist to and the arms a slender, making the overall silhouette clean and fitted. A perfectly sized, classic collar sets off the neckline. One of the most beautiful construction elements is the single piece back. This large, seamless panel of leather creates a perfectly clean surface, looks amazing on the body, and highlights the luscious leathers we use. A single chest pocket and two hand pockets are finished with a classic welt construction. We gave ample thought to getting the size just right so that they add to the jacket's spare look while being highly functional. The cuffs are secured with custom Corozo buttons. You can leave them open for a more casual look or secure them to help fit the cuff to your wrists. An inside chest pocket is trimmed with leather and large enough to accommodate large smartphones. The body and arms are lined with a jet black herringbone cloth that lends a subtle texture to the interior of the jacket.
Leather jackets like ours that are made in the USA using our quality of material and construction are typically priced at $1000 or higher. The efficiency of the Gustin model, with your support, lets us do much better.
Fabric
Full grain steerhide, 3-3.5oz
Finish
Raw, Tonal Stitching
Trims
Talon #10 antique brass zipper, Brown Corozo buttons
Made in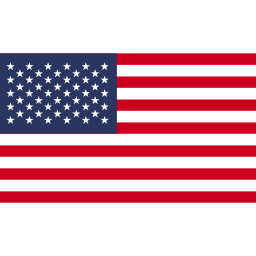 Fit guide