Meet the Gustin L3 Leather Jacket - a vintage inspired, cafe racer style tastefully fitted for everyday use. We've updated this iconic jacket and treated it to the finest construction and leathers possible for you. The best part, we get to show you the kind of value all-American construction can offer on an intricate style like this.
This L3 is crafted from full grain steer hide made by the Horween Leather Company in Chicago. If you're looking for an absolutely special, drop-dead gorgeous leather for your L3, you have found your style. Horween's Chromexcel is famous and Color #8 even more so. We've used it in accessories and they're beautiful. We've used it in our sneakers and they became the stand-out color in the line. In jacket form this color is a jaw-dropper. Chromexcel has tremendous base shade and pull up. The difference with #8 is in its dark burgundy color. Its deep base results in a much more subtle beauty. You still get color variation as the jacket bends and creases, but it's more fluid and muted than in lighter CXL colors. Instead, you see wonderful gradations from deep brown-reds to slightly lighter reds. Even differences in light bring out new beautiful shades. This jacket reflects each movement you make and the patina that develops over time is masterful. You can instantly sense the huge reward in store as this jacket ages over the years. This leather is downright burly. We think of these Horween L3's like a great pair of heavy raw denim. It's a process. Difficult and stiff at first, but the way they begin to mold to your body, the creases they form on the arms and the way they absorb all the little details of your daily life are just pure beauty.
There is a beautiful minimalism to the cafe racer style that has kept it relevant and increasingly popular for decades. The entire garment is a study in great fit and clean functional lines. Our L3 is designed to hit near the waist, staying true to this style's functional roots as a motorcycle jacket. There is an ample amount of taper from chest to waist, making the overall silhouette clean and fitted. Our fit helps give this jacket the versatility to look just as good worn to the office or out at night (even when you leave your bike at home). A compact band collar secured with a large snap defines the look. Only functional pockets, two on the chest and two for the hands adorn the front body with closing duties handled by large antique brass, vintage shaped Talon zippers. All this beautiful antique brass hardware lends a rustic contrast to the leather. A seamless center back panel is the perfect showcase for the beautiful leathers we use and gives you a huge plane of hide to admire. The bottom back gets a rectangular segment in true moto style. Large gussets on the side-back allow for better movement. The body and arms are lined with a jet black herringbone cloth that lends a subtle texture to the interior of the jacket. Simple, clean and wearable.
Leather jackets like ours that are made in the USA using our quality of material and construction are typically priced at $1000 or higher. The efficiency of the Gustin model, with your support, lets us do much better.
Fabric
Horween Chromexcel, 3-3.5oz
Finish
Raw
Trims
Talon #10 antique brass zipper, antique brass snaps
Made in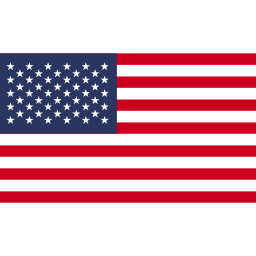 Fit guide
Collections