Classic indigo top, iridescent sliver back and dual selvege id's? Yep, the Japan Shine is one wild fabric.
Gustin jeans made from sanforized raw selvedge denim from one of the finest mills in Japan. When we first got this fabric in something caught our eye. Beneath a super dark indigo warp we saw an unusual twinkle. As we shifted the swatch slightly, light seemed to be reflecting back almost like turning a coin in bright sunlight. This was certainly new. The great reveal came when we turned the fabric over. The back looks silver in color, almost metallic. An iridescent poly yarn woven into the weft is what gives it the shine. This style manages that fine balance between vintage and modern. You get the dark indigo surface and just enough of the special shine to make it unique. You can cuff this style if you really want to shine. A final cool kicker is a dual selvedge ID. One side is red, the other green.
This is the same style and quality that was sold in boutiques all over the country for $205+.
Choose either our classic Straight, slim or skinny fit. More details available on our fit guide.
Fit
Available in our Straight, Slim and Skinny fits.
Fabric
#169 Japan Selvedge, 12.5oz, 1 side Red ID / 1 Side Green ID
Finish
Raw, Contrast Stitching, Brown Patch
Trims
Custom Gustin hardware, hand stamped leather patch
Made in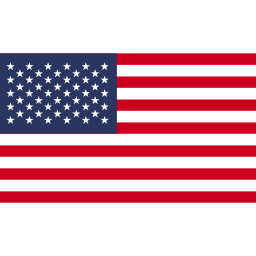 Fit guide