Simply put, this is a true investment pair of denim. 18 ounces of the finest cotton in the world from Zimbabwe combined with a 100% classic look. Vintage selvedge at its best, this is going to be a pair of denim you will work at and treasure for years.
Note: due to the high weight and stiffness of this fabric we recommend sizing up one.
Gustin jeans made from sanforized raw selvedge denim from one of the finest mills in Japan. If you've been thinking about getting on the super heavy denim train or are building out your collection, this is an absolute must have. We've run other denim at 18oz, some even higher, but we feel this one is for the purists. Best ingredients all wrapped in a classic package. This is what denim is meant to be. It starts with the cotton -- there is none better than the long staple variety cultivated in Zimbabwe. Prized for its strength and feel, this 18 oz denim is a beast. It starts super starchy and stiff. They just feel special when you wear them. You know each time you put them on you're creating something totally unique that you'll treasure for years. Both warp and weft yarn have great texture, which you can see on the surface of the fabric and that will help get you sweet fades. The shade is a true dark indigo - a great starting point on which to make your own mark. A traditional red selvedge ID finishes it off. This is some of the highest quality denim you will find. Own it and wear it for years to come.
This is the same style and quality that was sold in boutiques all over the country.
Choose either our classic straight, slim or skinny fit. More details available on our fit guide.
Fit
Available in our Straight, Slim and Skinny fits.
Fabric
#174 Zimbabwe 18, 18.0oz, Red ID
Finish
Raw, Contrast stitching, Veg tan patch
Trims
Custom Gustin hardware, hand stamped leather patch
Made in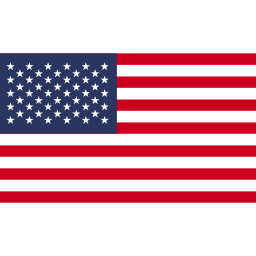 Fit guide