A vintage case medium blue warp with tons of white weft show through gives this Italian selvedge a true old-world look.
Gustin jeans made from sanforized raw selvedge denim from one of the finest mills in Italy. What we love most about selvedge denim is how each style, although seemingly made from similar ingredients, can end up with a totally fresh look. In the case of this fabric, it's the subtlety of indigo color and the precise power of the weft that make it something very special. The warp on this style is a truly vintage blue, a number of shades lighter than a standard dark denim. It provides the ideal start to an almost postal blue shade. Next comes the crisp white weft. The weave allows for tremendous show through which helps brighten up the fabric even more. There is a nice crisp feel when raw and the 13 ounce weight works all year long. This is great vintage denim that will find a unique spot in your collection.
*Note unlike most brands we don't use vanity sizing for our pants. If you're a first time customer we highly recommend checking out our fit guide.
Fit
Available in our Straight, Slim and Skinny fits.
Fabric
#260 Italy Selvedge, 13.0oz, Red ID
Finish
Raw, Contrast Stitching, Veg Tan Patch
Trims
Custom hardware, hand stamped leather patch
Made in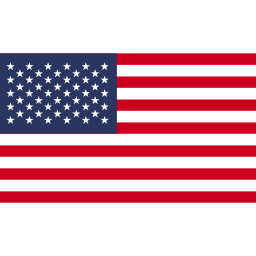 Fit guide