Super saturated, indigo warp and weft, solid 13 ounce weight -- this is selvedge denim with a totally different look.
Gustin jeans made from sanforized raw selvedge denim from one of the finest mills in Japan. While the classic indigo on white composition screams old school denim, there is something very beautiful when both warp and weft yarns are indigo dyed. The color is deep and rich. The overall look crisp and formal. We love it. You can dress it up a bit more. Beyond the saturated surface, you get a solid 13 ounce weight with lower starch for a very supple feel. It has a nicely defined twill line giving the surface a bit of additional texture. A red ID finishes it off.
Choose between our classic Straight fit, Skinny fit, or our Slim fit. More details available on our fit guide.
Fit
Available in our Straight, Slim and Skinny fits.
Fabric
#271 Japan Selvedge, 13oz, Red ID
Finish
Raw, Tonal Stitching, Brown Patch
Trims
Custom hardware, hand stamped leather patch
Made in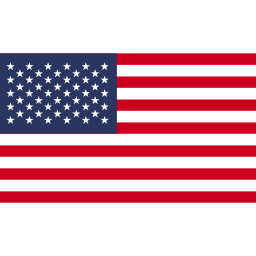 Fit guide