Ever wonder what the Italian counter-part would be to one of our most popular denims ever, The Heavy American? Well, this is it, meet the Heavy Italian. Our biggest weight Italian selvedge yet at an absolutely radical value. Note: This denim is woven very tightly, so we recommend sizing up one form your typical Gustin size.
Gustin jeans made from sanforized raw selvedge denim from one of the finest mills in Italy. 16 ounces is a special weight. It clearly sets a pair of denim off from the average. It's tough, durable and really feels substantial when you wear it. As the denim wears in and softens up, it takes on an even sweeter feel, being both dense and flowing. Today, we have Italy's take on this heavy selvedge denim. The base is pure indigo, just a touch brighter than a traditional dark denim. You can see really nice vertical grain which helps the white weft show through and gives the surface a bit of streakiness. Per usual Italian style, there is low starch, giving this bigger weight denim an easier feel right on day one. You'll enjoy putting serious wear into this fabric. As you'd expect, a classic red selvedge ID finishes this off. If you're after classic, substantial denim at a superb value, this is the one.
This is the same style and quality that was sold in boutiques all over the country for $205+.
Choose either our classic Straight, Slim or Skinny fit. More details available on our fit guide.
Fit
Available in our Straight, Slim and Skinny fits.
Fabric
#315 Italy Selvage, 16oz, Red ID
Finish
Raw, Contrast Stitching, Brown Patch
Trims
Custom hardware, hand stamped leather patch
Made in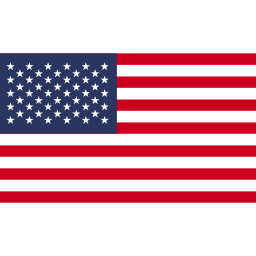 Fit guide