A tightly woven, all-American selvedge twill, sewn up denim style and offered at our best value ever. This may be the ideal pant when you want a denim fit but need a slightly more formal look.
Note: We recommend sizing up one from your Gustin jean size since this fabric doesn't have the stretch of a traditional denim.
Gustin jeans made from selvedge twill from one of the finest mills in USA. It's always nice to have your cake and eat it too. Translation to pants: keeping the rugged and universal denim cut and sewing it in a fabric usually bound for chinos. The result is a perfect alternative to traditional indigo denim and this all-American fabric is perfectly suited to the task. It starts with a golden khaki color, rich and traditional. At 9 ounces this fabric is solid and a tight weave gives it dense feel and a nicely defined twill line. It looks great paired with a crisp blue oxford our a heather grey t-shirt. A bright red selvedge ID completes this twill. Overall this is going to make for a sweet pant that breathes well, retains the formality of a twill while retaining the fit and toughness of our denim fit styling. At this value it's a must have pair for your rotation.
This is the same style and quality that was sold in boutiques all over the country for $205+.
Choose either our classic Straight, Slim or Skinny fit. More details available on our fit guide.
Fit
Available in our Straight, Slim and Skinny fits.
Fabric
#319 USA Selvedge, 9oz, Red
Finish
Tonal Stitching , Brown Patch
Trims
Custom hardware, hand stamped leather patch
Made in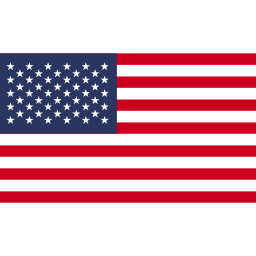 Fit guide