We'd like to give you a closer look at what is becoming a summer staple: white selvedge denim. This is the Japan White.
We recently found a great white selvedge denim from Japan and decided to sew up a sample so you could see it in full form. Seeing is believing in this case, but we'll try to describe what doesn't come through in these pictures: this denim not only looks great but also feels great. We love the absolute crisp, pure white color. It's incredibly bright and clean. It's exactly what you want to reach for on a warm day and welcomes a dressed down look like our heather grey tee or a more put together style with a classic blue Oxford. The denim cut lends the fit and ruggedness we expect and the fabric has really nice grain to give it texture. A 12 ounce weight and low starch keep this denim breathable and fluid. Warm weather denim that has it all.
This is the same style and quality that was sold in boutiques all over the country for $205+.
*Note unlike most brands we don't use vanity sizing for our pants. If you're a first time customer we highly recommend checking out our fit guide.
Fit
Available in our Straight, Slim and Skinny fits.
Fabric
#349 Selvedge 100% Cotton, 12oz, Red ID
Finish
Raw, Tonal Stitching, No Patch
Trims
Custom hardware
Made in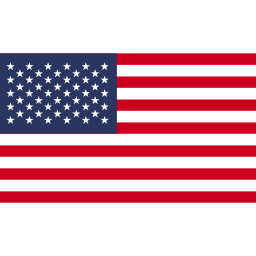 Fit guide