Classic and comfortable. This is the type of raw selvedge that made us fall in love with the world of denim over a decade ago and that always remains a huge part of our collections. The Japan Classic 11 is simply great raw denim at a superb value.
Gustin jeans made from sanforized raw selvedge denim from one of the finest mills in Japan. Gold standard Japanese selvedge denim, it's what we like to wear every day. It's not loud, but always looks great on. This one adds a nice level of wearability to a timeless fabric. The stage is set by a dark indigo warp and crisp white weft. To us, this is the exact look that comes to mind when we think raw denim. There is a nice amount of starch, which gives it a touch of crispness and that tell-tale raw denim shine. The white weft shows through nicely to contrast the dark warp. At 11 ounces, you get a nice level of wearability right on day one. It's a true year-round denim that you'll enjoy wearing in. Finally, a thick royal blue selvedge ID caps it all off. Classic, wearable, enduring selvedge denim at a great value.
*Note unlike most brands we don't use vanity sizing for our pants. If you're a first time customer we highly recommend checking out our fit guide.
Fit
Available in our Straight, Slim and Skinny fits.
Fabric
#356 Japan Selvedge, 11oz, Blue ID
Finish
Raw, Contrast Stitching, Brown Patch
Trims
Custom hardware, hand stamped leather patch
Made in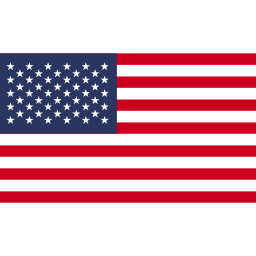 Fit guide