Meet The Gustin 5 Pocket - the classic fit that made us fall in love with denim, now open to an entirely new world of fabric. It's an all-American launch. This was the first fabric I used in a skunk works project for myself. It's everything we want in a timeless pair of pants - classic everyday versatility with unbelievable comfort. Milled and sewn right in the USA it's one of the most impressive values we'll offer - $75. As a special, those backing our first campaigns will get a custom leather patch denoting the first run. Enjoy.
The ultimate travel pant. Ideal for work. Perfect for a day spent on your feet. Relaxed or dressed up all in the same pant. These are a few of the labels our friends gave this style when we showed them off and lent them pairs to test out. The foundation is an absolutely perfect fabric, one that applies just the right amount of modern technology to a completely classic base. It starts with an ideal 8.5 ounce weight, a nicely defined twill weave and a great color palette. The addition of the smallest amount of lycra is completely transformative - a 100% natural looking twill with mind blowing movement and comfort.
Now comes our iconic 5 Pocket fit that you're familiar with from our denim. It's the look we want to wear everyday. Dress it up with a button down when you want to, dress it down with a hoodie. It's equally at ease. This one strikes that ideal balance of a traditional twill look with the more rugged 5 Pocket details. Now you can enjoy the insane comfort in this fabric. Every time you expect them to constrain movement, they don't. They just move with you in every direction. It's almost surprising the first time you put them on. Then you just can't live with out them.
Choose either our classic straight, slim or skinny fit. More details available on our fit guide.
Fit
Available in our Straight, Slim and Skinny fits.
Fabric
#4, 98% Cotton / 2% Lycra, 8.5oz
Finish
Raw, Tonal Stitching, Custom Leather Patch First Run
Trims
Custom hardware, custom leather patch
Made in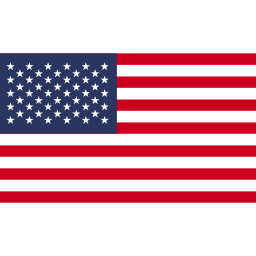 Fit guide