20 ounces of American-made, absolutely monstrous duck canvas paired with our timeless 5 pocket styling. Tough-as-nails with style and color that's equally sweet. The only question is whether you can handle this beast or not. These are the new Beast Duck 5 Pockets.
Note: We recommend sizing up two sizes due to the weight of this fabric.
We've gone up to 26oz's on selvedge denim. It's not for the faint of heart, but that's what makes it fun. Consider it an apparel science project. Planning your break-in strategy with care results in a garment that is like no other. Now you can start on your new project. The base is an absolutely burly 20 ounce duck canvas woven right in the USA. It's impossibly thick and dense. The huge yarns highlight the plain weave of the fabric and bring the texture out. There is a density to this fabric that makes you feel invincible. Even cooler, this style gets treated to a water repellant finish that leaves it with a slightly wet hand, helping you set in some beautiful lines in all the areas that flex. The colors are unusual and rich - this version is in dark oak. Hike in them, work outside in them - you're protected. As you can see, even thrown on a rustic button down and you have a classic, clean style. Good luck.
Choose either our classic straight, slim or skinny fit. More details available on our fit guide.
Fit
Available in our Straight, Slim and Skinny fits.
Fabric
#45, 100% Cotton, 20oz
Finish
Raw, Tonal Stitching, Brown Leather Patch
Trims
Custom hardware, custom leather patch
Made in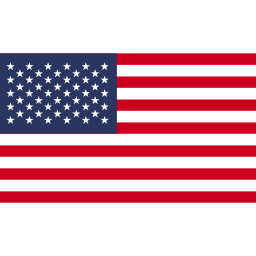 Fit guide
Est. Ship
November / December 2023