A stellar bright indigo shade with one the coolest selvedge ID"s we've seen - this is the new Japan Cobalt Indigo.
Indigo dye can range so widely. From midnight, dark blue to the softest of sky blue's. This one strikes a vivid cobalt blue tone calls back to vintage wool uniforms. The crisp white weft keeps it classic while the starch lets you know this is authentic raw denim from Japan. A midweight 12 ounces makes it a versatile option. We couldn't ask for a cooler finish than this big gold with red selvedge ID. 
Choose either our classic straight, slim or skinny fit. More details available on our fit guide.
Fit
Available in our Straight, Slim and Skinny fits.
Fabric
#475, 100% Cotton, 12oz, Red/Gold ID
Finish
Raw, Contrast Stitching, Brown Patch
Trims
Custom hardware, hand stamped leather patch
Made in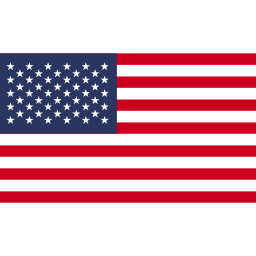 Fit guide