This is the cream-of-the-cream in the selvedge denim world. It's the type of style mills make almost as a show piece, with little expectation that any brand will actually offer it. It demonstrates the ability to remove all constraints in order to use the rarest, most expensive ingredients to create selvedge art. This is exactly what we wake up every day hunting for -- it's the Natural Indigo X Silk.
It's rare in the world of functional fashion to find a garment that you can safely assume nobody else will ever experience. When that garment is also a true work of art that uses the most rare and special ingredients, it's even better. This is collector denim. Think of the coolest core fabric details and this style from Japan has them. The first is natural indigo plant dye - the true authentic form of indigo as it was first used in denim before the transition to synthetic indigo dye. Rarely used due to cost, the shades we find it in are stunners. The warp on this style is dyed to a beautiful saturated, dark cobalt. It gets better . . . silk. This style has a 100% silk weft. Over the top rare and impactful to the look and feel of the fabric. The silk reacts differently to the plant dye indigo, taking on an electric blue color. The result is a subtle blue light shining through the top surface of the fabric. Low starch with the silk weft makes this fabric dense and extremely soft. Finally a dark selvedge ID trimmed with white caps the style off. You'll be tempted to just hang this pair on the wall like art, but it's built to be worn everyday and enjoyed.
Choose either our classic straight, slim or skinny fit. More details available on our fit guide.
Fit
Available in our Straight, Slim and Skinny fits.
Fabric
#483 60% Cotton / 40% Silk, 13oz, Black ID
Finish
Raw, Tonal Stitching, Veg Tan Patch
Trims
Custom hardware, hand stamped leather patch
Made in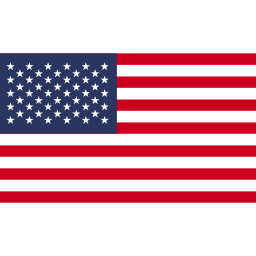 Fit guide