A true all-American pair of selvedge denim at a value only GUSTIN offers. From cotton, to weaving to sewing - all done in the USA to yield a true selvedge icon. GUSTINXVidalia. This new version fully uses warp and weft in our favorite combination.
When the famous Cone Mills White Oak plant in Greensboro shut down, Vidalia Mills stepped in to keep the tradition of authentic American made selvedge denim alive. All the building blocks for a quintessential, raw selvedge are here with the addition of quality and authenticity. It starts with certified, sustainably grown American cotton. This core building block is transformed by vintage Draper X3 shuttle looms, previously used by Cone Mills, that were lovingly re-energized by Vidalia in their Louisiana factory. The output is a hefty, 13.5 ounce, well starched, gold-standard raw selvedge denim. This version goes beyond the standard indigo-on-white composition. The warp retains and inky, extra dark indigo dye. The weft is jet black. There is a wonderful formality to this denim that offers you a much different look than traditional color-on-white selvedge. It's great for a slightly dressier look. The way these blue-black selvedges age is beautiful. They stay a bit more saturated at the start, but as you put more time on them the white yarn cores start to get exposed, giving you even more depth and character. Quality, classic American made selvedge that never goes out of style. Of course, we add in construction right in the USA and the unmatched value.
Choose either our classic straight, slim or skinny fit. More details available on our fit guide.
Fit
Available in our Straight, Slim and Skinny fit
Fabric
#556, 100% Cotton, 13.5oz, Red ID
Finish
Raw, Tonal Stitching, Brown Leather Patch
Trims
Custom hardware, hand stamped leather patch
Made in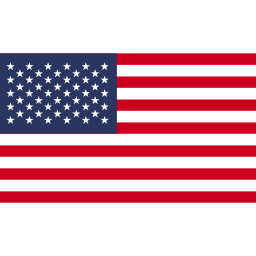 Fit guide