Rugged, heavy, all-American twills are a thing of beauty. This military twill creates the perfect blend of toughness and refinement and our 5 pocket fit updates it for today. Sewn in the USA at one of our best 5 pocket values, just $79.
Military Twill is a one of our favorites so we're excited to finally bring it to you in our favorite fit. What we appreciate most about it is the balance between rugged and refined. It gives the style a versatility you don't often find. The refinement comes in the form of the traditional twill weave that's usually destined for more formal garments, maybe a pair of chinos. The colors are timeless from classic, this one in rust brown. These building blocks make for a garment that never goes out of style and that allows you to move from casual to more formal settings with ease. The rugged comes in the form of bigger weight and thicker yarns. The 10 ounce base is substantial and dense, but still flowing and soft. The prominent twill line, a hallmark of the military twill, lends depth and texture. It's just a great balance and a truly superb value for all-American fabric and sewing.
Choose either our classic straight, slim or skinny fit. More details available on our fit guide.
Fit
Available in our Straight, Slim and Skinny fits.
Fabric
#58, 100% Cotton, 10oz
Finish
Raw, Tonal Stitching, Brown Leather Patch
Trims
Custom hardware, custom leather patch
Made in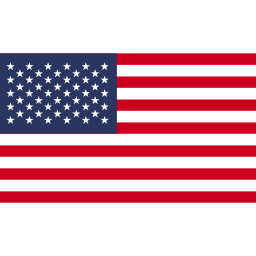 Fit guide