The ultimate sweatshirt for the long days of summer.
Having a trusty and classic sweatshirt on hand is always a must. It should be classically styled, perfectly fitted and dyed to the right color for the time of year. This version has it all. Our crewneck sweatshirt has all the right details from thick ribbed cuffs and hem to v-insert in the neck to the easy, but clean fit. Add to that our solid french terry dyed to a softly faded red and you have the perfect garment to pair with shorts as you head out for the day.
The fit of a sweatshirt is very important. We set out to strike the right balance between a tailored fit and an easy to wear piece. The shoulders are fitted, which keeps the overall look clean. The body is slightly tapered, but roomy enough so that it's superbly comfortable. Finally, the length hits just right so it falls below the waist line, but does not cover your entire backside.
Construction details are classic and sturdy. Raglan sleeves create a great fit through the shoulders Double needle stitching is used to attach the heavy ribbed collar and ribbed "v" insert. Make no mistake, this inserted v shape is not all for show. It's a utilitarian feature that reinforces the collar by overlapping an additional layer of rib material. The added support will keep the collar from stretching out, even after years of wear. Vintage 3" ribbed cuffs and waistband contribute to the old-school appeal and supply even more durability. This is the right way to make a sweatshirt, without cutting any corners.
Quality sweatshirts made in the USA with domestic materials are typically priced over $75 each. The Gustin model allows us to offer you a radically better value.
Note: We recommend washing this garment separately before the first wear due to the unique dye process.
Fit
Crew Neck
Fabric
90% Cotton,10% Poly, USA, 12oz
Finish
Garment washed
Made in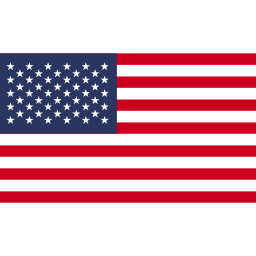 Fit guide