2 layers of Japanese gauze cotton-wool blend fabric sandwiched together results in one of the most unique wearing experiences you'll get. These are the Double Gauze shirts. 
We started using double layer fabrics in our knits line. The completely unique feel struck us instantly. Joining two layers of fabric together resulted in a sense of light volume that is truly special. This shirting style from Japan captures that unique feel. In this case, two layers of a gauze cotton-wool blend a joined. The inherent suppleness of the gauze with the double layer construction is a thing of beauty. Airy, light and soft unlike anything else we've tried. Cotton add more comfort, wool lends more warmth. The balance is ideal - this is a year-round shirt. Each base color is richly saturated, in this case jet black. A thin vertical stripe lends a touch of formality. A truly special shirting experience.
This shirt is sewn up in our Classic Style. We spent the most time really making a true improvement to fit. The best way to put it is that our updated fit simply feels more organic. There is a much more sophisticated and natural shape to the entire body, from shoulders to chest to waist that better matches the natural curve of the the human form. We've better aligned shoulder and chest widths and given the bottom hem only a subtle curve, striking an improved balance between tucking and untucking ability. The improved fit is something you notice the instant you put this new shirt on. It just flows with the body better and feels better on. We also believe this fit is more universal. It's taking the place of slim and classic fits . . . this is now our best fit.
We made two key upgrades to the details while preserving the classic style we all love. The first is button placement on the placket. Most people are wearing these shirts without ties and now opening that top button leaves the ideal shape. Second is a gently rounded chest pocket shape to provide a softer, more organic look. Of course, we've kept all the intricate construction details from the single needle work to locker loop to box pleat.
Buttons downs that are made in the USA using our quality of material and construction are typically priced at $175 to $300. The Gustin model, with your support, lets us do much better.
Fabric
#899, 60% Cotton / 40% Wool, 6oz
Finish
Pre-washed
Trims
Mother of pearl buttons, custom Gustin label
Made in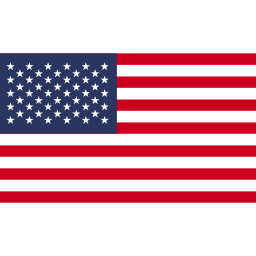 Fit guide