Shorts season is on and we like to start with a classic at a superb value. This is your go-to short for the season - versatile styling, top quality fabric, superb comfort. Right for any occasion. The Classic Linen Shorts.
These shorts are an example of the type of product we love - great material, quality construction, classic style and usability. We try to think about ways to make products that you can use as much as possible. These start with the perfect ingredients - almost equal parts linen and cotton. Linen adds comfort and breathability, cotton lends everyday usability and ease of care. These are not precious shorts, you can wear them everyday. The 6 ounce weight makes sitting inside comfortable and going out on a warm day just as practical. The timeless style makes them easy to dress up or down. The color is saturated and pure. Simply put, it's the pair of shorts you'll always reach for first.
Chino shorts are a must have, that's why they've become one of our most popular warm weather styles over the last few years. Now we're taking the style one step further to make them even easier to love. The big change - a drawstring elastic waistband. Sounds simple, but the transformation in wearability and comfort is huge. We start in classic form by making one more refinement in fit to absolutely dial it in while retaining all the classic details from the slash front pockets, single back pocket with button closure and clean lines. These are the elements make the style so versatile - casual or slightly more formal depending on what you pair it with. The waistband gets finished with a thick inset elastic, plush cotton drawstring, and beautiful herringbone liner. Instant on, instant fit. They stay put with no thought and the movement in the waist means pure comfort whether you're sitting, walking or standing. Simple, classic style made even better.
We're really excited to do all this in the USA at a value that's equally refreshing. Enjoy these.
Fit
Chino Short
Fabric
#55 55% Linen, 45% Cotton, 6oz
Finish
Washed, Tonal Stitching
Trims
Custom corozo button
Made in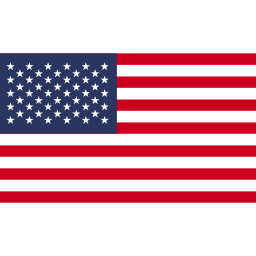 Fit guide