Corduroy taken to the highest form - woven in Japan and dyed with real indigo to a vibrant blue that simply makes you stop in your tracks. Sewn up in our chino cut, you have a classic garment brought to life with extremely special fabric.
Gustin Chinos made from corduroy woven at one of the finest mills in Japan. This is simply stunning corduroy in every respect. You notice how special this fabric is the moment you touch it. The velvety feel and ultra soft hand perfectly contrast the heavy 10 ounce weight. It sews up into a substantial pant that comfortable all day long. A nice wide wale lends a nicely rugged look and nice depth to the fabric surface. The dye pushed this style over the top. True indigo dye is used to create a vibrant, almost cobalt blue color. It's really a blue that only a dye a special as indigo can create. You can even see how it softly ages around the hem lines to give it even more life. This is a must own pant.
By now, you know we're obsessed with construction and our Chino is no exception. We approach this garment considering it to be a tailored pant. The waist band is fully curtained using a beautiful, slubby, indigo chambray fabric and a red center stitch. This produces a totally clean finished upper. We also clean finish the fly and seat seams with indigo chambray binding. The fly is secured with custom shaped and engraved Corozo buttons. Belt loops are hand folded, tucked on the bottom and top waistband for added strength. They are also made in a slightly narrower width as compared to our denim to give the pant a more refined look. Traditional slash pockets are on the front, bar tacked on top and bottom. The back pockets are intricately constructed welt pockets also secured with our custom Corozo buttons. Both inseam and outseam use a busted seam for less bulk. This is construction done the right way throughout.
We started from the ground up on fit to create both our slim and straight styles. As with our denim, we like a classic look but with an updated fit. Our slim sits lower on the waist and is well tailored through the thigh down to the cuff. It's not extreme, but definitely a modern, tailored fit. Our straight is designed to sit a bit higher on the waist and is more relaxed in the thigh to the cuff. If you like our slim denim, go with the slim khaki. If you like our straight denim, go with our straight khaki.
This is the same style and quality that was sold in boutiques all over the country for $205+.
Choose either our Straight fit or Slim fit. More details available on our fit guide.
Fit
Available in our Straight and Slim fits
Fabric
#207 Japan Corduroy, 10oz
Finish
Washed, Tonal Stitching
Trims
Custom corozo buttons
Made in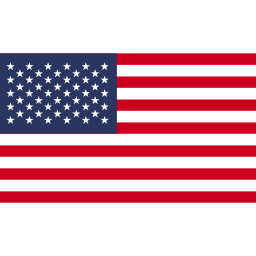 Fit guide