We love taking classically styled garments and dialing them with some of the most drop dead beautiful fabric we can find from the best mills in the world. Our new Corkscrew Twill Harringtons are the latest example. They are, hands-down, one of the softest jackets we've made. This twill from Japan is a true joy to wear and the unique weave makes it visually stunning.
This Japanese Corkscrew Twill is the type of fabric that completely transforms the look and feel of our Harrington jackets. The first thing you appreciate when you pick this jacket up is how intensely soft the fabric is. It has an almost felt-like quality to it. There is a slight fuzziness to the surface and the fabric just truly flows. When you put it on that feel translates into an amazing fit as the fabric drapes easily to the shape of your body. You can move freely, but the 8 ounce weight still gives it a sturdy and tough feel. The look of this fabric sets it apart. Unlike a traditional twill with a very solid color surface, this version has much more complexity. A solid base color is contrasted with a tonal complement a few shades lighter or darker. What's even cooler is how a that lighter thread gets a bit of the dark twisted into it creating a unique corkscrew effect. It's a technique we have not seen before and it really makes this twill rare and beautiful. This version uses a dark charcoal base with a brighter complimenting color. Matched to our iconic Harrington Jacket, you have a blend of something timeless dialed up in an entirely new way.
On a truly classic style like the Harrington, updating fit and dialing in construction details are the key to honoring the style. You'll notice the care and attention to detail throughout this jacket. The silhouette defining features of this style start with a wide stand collar secured by two custom Corozo buttons. The collar flows cleanly into raglan sleeves that create a smooth shoulder fit and nice ease of movement. A clean body is punctuated only by slant flap pockets and super thick elastic rib that helps draw in the waist. This rib also finishes each cuff. While some Harringtons are a bit boxy, we made ours nicely fitted. A YKK zipper handles closing duty on the body. Of course, you can't have a great Harrington without the intricately constructed umbrella edge, vented back. This detail is functional and creates a beautiful shape that defines the back of the jacket. A proper lining is a must for a Harrington. While tartans are traditional, our first love is really chambray. We use a bright, grainy indigo version that adds a pop of color to the inside of the jacket. Finally an inside chest pocket gives you more storage for a phone or wallet.
Jackets like ours that are made in the USA using our quality of material and construction are typically priced much higher. The efficiency of the Gustin model, with your support, lets us do much better.
Fabric
Japan Twill, 8oz
Finish
Raw
Trims
Custom Gustin hardware, YKK zipper, corozo buttons
Made in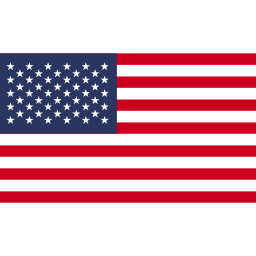 Fit guide