There is no better way to launch a new version of our classic Trucker Jacket than this -- a natural soy waxed canvas, vintage cobalt check flannel lining all at the best value we've ever offered on this style. This is a special jacket.
Our Trucker is one of our longest running, most popular jackets. It's not hard to see why. The iconic shape and subtly rugged styling is a look that has fully withstood the test of time and remains coveted even today. For us, the challenge was finding an extremely special, new fabric. The moment we laid eyes on this canvas we knew we had it. This Trucker Jacket is simply arresting. It's one of those garments that just stops you in your tracks when you see it.
The canvas comes from British Millerain, one of the most storied waxed canvas makers in England. The base color is a bright tan that's exploding with color and life. There is something very vintage about it, reminding us of old-school duster jackets. The special wax coating makes this fabric a true work of art. It uses a rare, soy-based, natural wax. As opposed to the more typical oil-based waxes, this soy version results in a much softer, dryer feel that leaves less residue on your hands. The wax also brings out stunning highs-and-lows of color in the tan base that gives it a sense of life usually reserved for top quality leathers. It changes with each movement and wear. For added comfort and warmth we a flannel lining in bright cobalt on black check. Finally, we're offering you the best price we've ever run on a this jacket style. Enjoy.
The overall style is inspired by the classic Type III Trucker Jacket. We give it a more tailored body and add a bit of length in the sleeves so it doesn't ride up. It's designed to hit right at the waistline for a compact look. It has two side entry single welt pockets on the side and double flap pockets up top. Each flap is secured with our custom Gustin hardware. We also enlarged the interior chest pocket so that it can accommodate larger phones or wallets. Two side buckles on the waist band are secured by custom buttons. Extensive flat felling is used on seams and all pockets are clean finished.
Jackets like ours that are made in the USA using our quality of material and construction are typically priced at $260 or higher. The efficiency of the Gustin model, with your support, lets us do much better.
Fit
Trucker Jacket
Fabric
Soy Waxed Canvas, Cotton Lining, 10oz, Cotton Lining
Finish
Soy Waxed (spot clean only for this fabric)
Trims
Custom Gustin hardware
Made in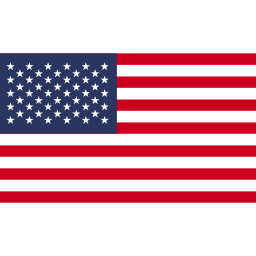 Fit guide