Straight from Japan comes this 17 ounce stunner. It's dark, starchy and thoroughly classic. The best part is we're offering it a massive value. 
Gustin jeans made from sanforized raw selvedge denim from one of the finest mills in Japan. This style blends shade and weight to create a quintessential pair of heavy duty raw denim. It starts with the warp, a dark, true indigo blue. It's the perfect starting shade for years of ownership. The weft is a crisp white, just like any classic selvedge should have. An intense cross hatch grain ties it all together by allowing the white weft to brighten up the dark warp and to give the surface texture. It's a classy look that's both old school and formal at the same time. The weight is significant. At seventeen ounces and a lot of starch when raw, this is a real investment pair of denim that you'll really work on. If you're looking for vintage selvedge denim at a weight that will take anything you can throw its way, this is the style for you.
*Note unlike most brands we don't use vanity sizing for our pants. If you're a first time customer we highly recommend checking out our fit guide.
Fit
Available in our Straight, Slim and Skinny fit
Fabric
#185 Japan Selvedge, 17oz, red or blue ID
Finish
Raw, Contrast Stitching, Brown Patch
Trims
Custom hardware, hand stamped leather patch
Made in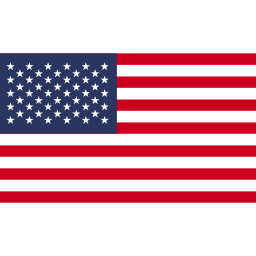 Fit guide