Finding any Cone Mills selvedge is rare, but getting our hands on a rate stretch style is truly special. Deadstock, classic on the outside with a touch of stretch for the ultimate in comfort. This is the Cone Black Stretch and despite the rarity, we still have it for you at $89.
One thing that has consistently surprised us is how even the smallest touch of stretch in a raw selvedge denim can totally transform the wearing experience. The key is finding a way to have our cake and eat it too. That means a style that stays true to what we love about raw denim while adding in a level of comfort you just can't get from an all-cotton style. The Cone Black Stretch does all this. It starts with a jet black warp on crisp white weft. This is the first black stretch selvedge we've found from Cone Mills. A nice amount of starch gives it a true raw denim feel and that tell-tale bit of shine. It's the perfect raw denim blank canvas to put your unique wear onto. At 11 ounces, it's on the lighter side, setting the stage for great comfort. When you put these on for the first time you immediately feel the difference just a tiny amount of stretch makes. That first deep knee bend all raw denim lovers know goes with ease. You can hardly believe a fabric so raw can move so well with your body. This is selvedge that is truly the best of both worlds.
This is the same style and quality that was sold in boutiques all over the country for $205+.
*Note unlike most brands we don't use vanity sizing for our pants. If you're a first time customer we highly recommend checking out our fit guide.
Fit
Available in our Straight, Slim and Skinny fits.
Fabric
#419 USA Selvedge, 11oz, Red ID 98c/2p
Finish
Raw, Tonal Stitching, Black Patch
Trims
Custom hardware, hand stamped leather patch
Made in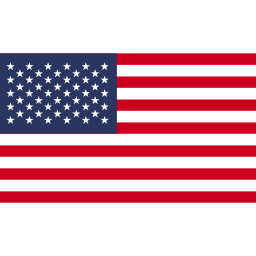 Fit guide
Collections