A truly rare, deadstock find from Cone Mills and the only selvedge that gives our most beloved Cone Heavy American a true run for its money. We call it the Cone Mills Heavy 2 - just plain gold-standard raw selvedge that gets every detail right all the way down to the unique dual color ID.
What made the Heavy American our top selling style from Cone Mills? Most likely it was the way it captured the purity of vintage raw selvedge denim so perfectly. Authentic, rugged, quintessential in every way. Big weight, yes. Starchy, yes. Dark indigo warp, white weft, yes. Intensely grainy, yes. The basic building blocks that made us want to be around selvedge denim for a living. The new Heavy 2 captures all these same elements with the cool upgrade of a dual color selvedge id - one red side, one blue side. It comes from a small batch of styles produced on more modern selvedge looms that were tested in Cone's production facility in Mexico. The pictures tell the story, putting this denim on is a true throwback experience. Knowing you'll be one of the few to own a pair makes it even more special.
Choose either our classic straight, slim or skinny fit. More details available on our fit guide.
Fit
Available in our Straight, Slim and Skinny fit
Fabric
#534, 100% Cotton, 15oz, Dual ID Red & Blue
Finish
Raw, Contrast Stitching, Brown Patch
Trims
Custom hardware, hand stamped leather patch
Made in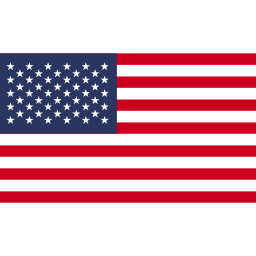 Fit guide
Collections