We're on a bit of an Oxford kick lately. Last week we showed you Italy's finest with Thomas Mason. Today we're showing you one of the coolest Oxfords we've come across from Japan. This classic Oxford is taken in a totally new direction with a wonderfully brushed surface and a selvedge rare composition. 
This style uses cotton Oxford cloth from one of the finest mills in Japan. Oxfords are just so versatile. They can be casual with a pair of denim, or slightly formal with a nice pair of chinos. It's not a formula you want to mess too much with, but there are mills creating amazing Oxfords that respect the tradition of the fabric will adding in some beautiful details. This one starts with an incredibly gauzy, flowing feel. It's probably the softest Oxford we've laid hands on. The surface is brushed, enhancing the soft feel. What's cool is you can still see the Oxford weave, but there is an additional level of texture from the brushed fibers in the yarn. This great feel and texture is wrapped in a selvedge composition with a red ID, as you'd expect from a country making the best selvedge fabrics around. Finally, this one has a crisp white base. This is a must own for anyone who is an Oxford fan.
We labor over every construction detail. Extensive single needle stitching is used throughout. All our closures are made from true mother of pearl. A finely folded locker loop sits over a box pleat on the back yoke. The front placket is also pleated, made the right way, using a true two piece construction. The feel is more substantial and the effort higher, but it's the right way. An angular chest pocket completes the front. Our cuffs are double button with rounded corners.
We now offer all our shirts in three fits: slim, classic and tall.
Button downs that are made in the USA using our quality of material and construction are typically priced at $175 to $300. The Gustin model, with your support, lets us do much better.
Fit
Available in our Classic, Slim and Tall fits
Fabric
#463 Japan Oxford, 5.5oz, Red ID
Finish
Pre-washed
Trims
Mother of pearl buttons, custom Gustin label
Made in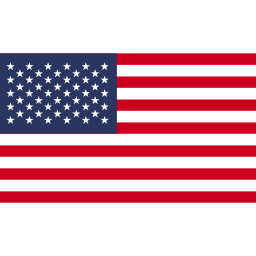 Fit guide