Calling all fabric connoisseurs and those who appreciate the purity of craft. Today we have something very fun and special for you. We found the rarest hand-dyed fabrics and you get to choose how we sew them up for you. This one will be sewn using our Rugged shirt style.
This fabric is a pure representation of ancient production methods and a rare example of how beautiful a piece of fabric can be. This is the type of fabric that you will most likely never see another brand using. If you did, it would be a $400 pair of chinos or shirt. They are costly due to all the intricate hand processing, but you end up with something stunning that almost nobody else in the world will ever get to experience.
The mill that makes these fabrics in Japan is a true anachronism, in the best sense of the word. It's a tiny family run operation that has a complete devotion to making fabric the old-fashioned way. Each style uses hank (hand) dyed yarns. This is an ancient dye technique that is incredibly time consuming but represents the original methods used by true fabric artisans. The dye stuffs themselves are equally impressive. Persimmon extracts for the browns and plant dye indigo for the blues. A supple plain weave is used and the yarns have wonderful slubbiness that create great texture in the fabric surface. Rare and beautiful, this fabric will make for a substantial shirt.
This shirt is sewn up in our new Rugged style. It's designed to be the perfect style for our heavier, more rustic fabrics we run. It's a bit more casual, without being over the top. This style is really set off by two key design cues: a perfectly sized collar without buttons and two clean button closure, rounded chest pockets. These two elements lend the style it's more casual look while their clean implementation keeps the shirt versatile. A simpler back yoke replaces the box pleat and locker loop of our Classic style. Intricate stitching tacks down the collar stand. The Rugged style inherits the same core fit block from the updated Classic style. The moment we sewed up some flannels and heavy jacquards in this style we knew it was right.
Buttons downs that are made in the USA using our quality of material and construction are typically priced at $175 to $300. The Gustin model, with your support, lets us do much better.
Fabric
#622 Japan 100% Cotton, 7.5oz
Trims
Mother of pearl buttons, custom Gustin label
Made in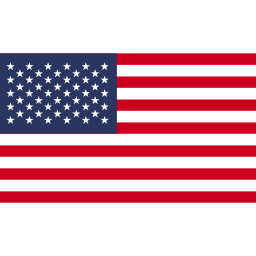 Fit guide