A classic look infused with a perfectly weathered, worn-in texture. It's like you've stumbled on your parents or friend's favorite long lost shirt, but it's new and yours now. These are the Crinkle Plaids. 
Classics styles like this big check in rich color-on-black contrast are instantly recognizable. They always look great. They never go out of style. One of our favorite mills in Japan managed to make it even better by adding detail and character. While at first glance the big checks and colors dominate, upon closer inspection, you a subtle plaid set below the surface. Nothing overpowering, almost just a shadow. A subtle step up in detail. The true star is the unique texture and how it's achieved. The perfect wavy, worn-in look. Like you've owned in well for years. By embracing the blend of cotton with touch of wool and the difference in how the two fibers shrink, the mill is able to create tension in the fabric. A potential challenge results in true character. Lighter weight and flowingly soft, these are any season staples.
This shirt is sewn up in our new Rugged style. It's designed to be the perfect style for our heavier, more rustic fabrics we run. It's a bit more casual, without being over the top. This style is really set off by two key design cues: a perfectly sized collar without buttons and two clean button closure, rounded chest pockets. These two elements lend the style it's more casual look while their clean implementation keeps the shirt versatile. A simpler back yoke replaces the box pleat and locker loop of our Classic style. Intricate stitching tacks down the collar stand. The Rugged style inherits the same core fit block from the updated Classic style. The moment we sewed up some flannels and heavy jacquards in this style we knew it was right.
Fabric
#919, 86% Cotton / 14% Wool, 5oz
Finish
Pre-washed
Trims
Mother of pearl buttons, custom Gustin label
Made in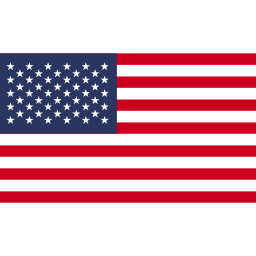 Fit guide