You know our Harrington launch wouldn't be complete without waxed versions. It's a match made in heaven. The ruggedness and life of waxed canvas, with our thoroughly clean and classic Harrington jacket.
Gustin Harrington made from waxed cotton duck canvas woven by one of the finest mills in the USA. There are very few fabrics that are truly alive. Selvedge denim is one. Leather is another. To us, waxed canvas approaches this level of richness. It ages over time, develops a patina and really reflects the way you own it. The waxed surface changes every time you move, creating new creases and new colors as the wax displaces. It's truly a thing of beauty. This version uses what has quickly become the office favorite, a jet black color that takes on an inky, wet look from the wax that's hard to beat. Almost as important as the body material in this jacket is the rib used on the cuffs and hem. We use a super beefy version with nicely defined lines that we custom dye for each jacket color.
On a truly classic style like the Harrington, updating fit and dialing in construction details are the key to honoring the style. You'll notice the care and attention to detail throughout this jacket. The silhouette defining features of this style start with a wide stand collar secured by two custom Corozo buttons. The collar flows cleanly into raglan sleeves that create a smooth shoulder fit and nice ease of movement. A clean body is punctuated only by slant flap pockets and super thick elastic rib that helps draw in the waist. This rib also finishes each cuff. While some Harringtons are a bit boxy, we made ours nicely fitted. A YKK zipper handles closing duty on the body. Of course, you can't have a great Harrington without the intricately constructed umbrella edge, vented back. This detail is functional and creates a beautiful shape that defines the back of the jacket. A proper lining is a must for a Harrington. While tartans are traditional, our first love is really chambray. We use a bright, grainy indigo version that adds a pop of color to the inside of the jacket. Finally an inside chest pocket gives you more storage for a phone or wallet.
Jackets like ours that are made in the USA using our quality of material and construction are typically priced much higher. The efficiency of the Gustin model, with your support, lets us do much better.
Fabric
USA Waxed Duck Canvas, 13.5oz
Finish
Raw
Trims
Custom Gustin Corozo buttons, YKK zipper
Made in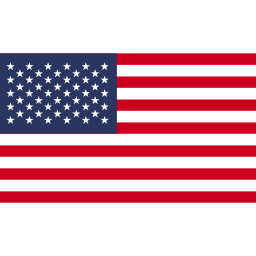 Fit guide