The New Gustin Trucker has returned. We've set out to offer the trucker in all of our favorite waxed canvas colors, this time in Olive.
Meet the updated Gustin Trucker. We made it truer and more authentic to the original form and updated it with great new details. From two side entry single welt pockets, to chambray lined cuffs and pockets, to a larger inside chest pocket - it's all dialed in just for you. It's still tough, timeless and made in the USA. 
This style uses waxed cotton duck from the United States. It has a plain weave and is a solid 13.5oz to give it good body but not feel too stifling in jacket form. It starts with the deep, rich deep olive waxed canvas. The waxed coating on this particular style is still prominent, however the marking and scaring you usually see on all the other colors is not quite as apparent. Over time marking will occur but for the most part this fabric will have a look that is slick with creases that offer up texture. It's truly a thing of beauty.
The overall style is inspired by the classic Type III Trucker Jacket. We give it a more tailored body and add a bit of length in the sleeves so it doesn't ride up. It's designed to hit right at the waistline for a compact look. It has two side entry single welt pockets on the side and double flap pockets up top. Each flap is secured with our custom Gustin hardware. We also enlarged the interior chest pocket so that it can accommodate larger phones or wallets. Another new addition was the chambray lined cuffs and pockets bags, it just adds to the comfort of the garment. Two side buckles on the waist band are secured by custom buttons. Extensive flat felling is used on seams and all pockets are clean finished.
Jackets like ours that are made in the USA using our quality of material and construction are typically priced at $260 or higher. The efficiency of the Gustin model, with your support, lets us do much better.
Fit
Trucker Jacket
Fabric
Trucker Jacket - Waxed Olive, 13.5oz
Finish
Waxed (spot clean only for this fabric)
Trims
Custom Gustin hardware
Made in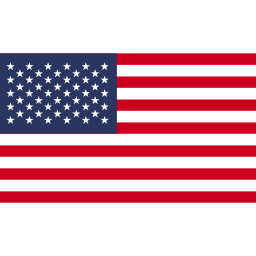 Fit guide