Sometimes we have to acknowledge that in areas outside of California, seasons do change. What doesn't change is our devotion to indigo-dyed shirting. This stunning example from Japan is the perfect way to plan for spring.
This style uses cotton cloth from one of the finest mills in Japan. Topping our list of discoveries this years is indigo-dye shirt weight fabric. It's very rare and very beautiful. Indigo dye is what gives true life to denim, so getting the richness of shade and ability to age gracefully in a shirt is simply a must have for us. This style starts with the perfect feel and weight. It's 3.4 ounces, densely woven and buttery soft. A classic check pattern allows for nice color contrast while the base twill weave adds a nice bit of visual diversity to the surface. The peak is really shade. A glowing firey red is contrasted with a rich, deep indigo blue. The blue color in this shirt will age and just keep getting better over time. This is a must own shirt that was born to pair with raw denim.
Our fit starts with a beautifully tailored body, not too slim, but definitely fitted. High armholes keep the body lines clean. The length hits just right so it looks great always. Scooped out sides give the untucked look a bit of extra style. A traditional button down collar is secured with two side buttons and one back and has a nice soft roll.
We labor over every construction detail. Extensive single needle stitching is used throughout. All our closures are made from true mother of pearl. A finely folded locker loop sits over a box pleat on the back yoke. The front placket is also pleated, made the right way, using a true two piece construction. The feel is more substantial and the effort higher, but it's the right way. An angular chest pocket completes the front. Our cuffs are double button with rounded corners.
Button downs that are made in the USA using our quality of material and construction are typically priced at $175 to $300. The Gustin model, with your support, lets us do much better.
Fit
Available in our Classic, Slim and Tall fits
Fabric
#158 Japan Twill, 3.4oz, check size 1/2" x 5/8"
Finish
Pre-washed
Trims
Mother of pearl buttons, custom Gustin label
Made in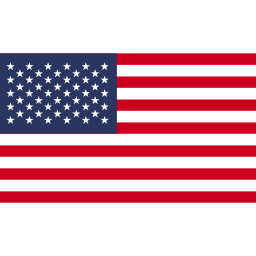 Fit guide