The more and more we think about winter, the more we want to offer you flannels. This on is an oldie but goodie.
This style uses cotton flannel cloth from one of the finest mills in Japan. It has a traditional plaid pattern with a deep combination of colors. Dark browns form the base and are blended nicely with true black. Lighter brown lines form an overlay to brighten things up just a bit. This fabric reminds us of the rich colors of densely treed forest and we like it.
Our fit starts with a beautifully tailored body, not too slim, but definitely fitted. High armholes keep the body lines clean. The length hits just right so it looks great always. Scooped out sides give the untucked look a bit of extra style. A traditional button down collar is secured with two side buttons and one back and has a nice soft roll.
We labor over every construction detail. Extensive single needle stitching is used throughout. All our closures are made from true mother of pearl. A finely folded locker loop sits over a box pleat on the back yoke. The front placket is also pleated, made the right way, using a true two piece construction. The feel is more substantial and the effort higher, but it's the right way. An angular chest pocket completes the front. Our cuffs are double button with rounded corners.
Button downs that are made in the USA using our quality of material and construction are typically priced at $175 to $300. The Gustin model, with your support, lets us do much better.
Fit
Available in our Classic, Slim and Tall fits
Fabric
#90 Japan Flannel, 4.0oz, Checks Sizes from
Finish
Pre-washed
Trims
Mother of pearl buttons, custom Gustin label
Made in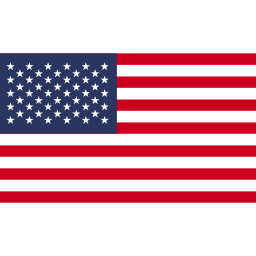 Fit guide