Our third release from Thomas Mason is a perfect summer shirt and great reminder of how this storied Italian mill has a special way of dialing up every dimension of a fabric from pattern to color to take what could be ordinary and make it extraordinary. We think you'll be hard pressed to find a better value on an all-American sewn version than what we're bringing you today.
This style uses cotton flannel cloth from Thomas Mason out of Italy. Thomas Mason is widely considered one of the highest quality shirting lines in world. Originating in England, the brand has been milling fine shirting since 1796, with production now done in Italy. If you follow us, you know we run a lot of plaids, so to really stand out, a fabric has to have everything just right. In this version it's really about how the whole is greater than the sum of the parts. It starts with the pattern, a tight, almost window pane pattern. There is something about the thickness of each channel and how it's expertly sized against the others that really makes this pattern special. It sneaks up on. It looks familiar but when you have it on you start noticing how it's just perfectly sized and built. Next comes color, a palette perfectly selected to amplify the pattern. Azure is the dominant shade and it's paired with navy to add a darker offset, and crisp white to liven things up. The total package of color and pattern is just spot on and a lighter weight makes it extremely wearable. You'll be living in this shirt.
Our fit starts with a beautifully tailored body, not too slim, but definitely fitted. High armholes keep the body lines clean. The length hits just right so it looks great always. Scooped out sides give the untucked look a bit of extra style. A traditional button down collar is secured with two side buttons and one back and has a nice soft roll.
We labor over every construction detail. Extensive single needle stitching is used throughout. All our closures are made from true mother of pearl. A finely folded locker loop sits over a box pleat on the back yoke. The front placket is also pleated, made the right way, using a true two piece construction. The feel is more substantial and the effort higher, but it's the right way. An angular chest pocket completes the front. Our cuffs are double button with rounded corners.
Fit
Available in our Classic, Slim and Tall fits
Fabric
#210 Italy Cotton, 3.8oz,
Finish
Pre-washed
Trims
Mother of pearl buttons, custom Gustin label
Made in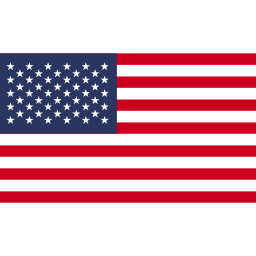 Fit guide