For those of you that missed it, we are giving you one last chance to get your hands on our flannel-lined waxed black trucker. We got out hands on one last little bit of this lining.
You've expressed that you wanted another lined trucker and we are listening. So here's your last shot at this particular style. Black goes with everything - and adding to this solid base is a fully lined body and sleeves that just makes it even better. We're using a flannel that's the distant cousin of the Blue Rust--it's a larger check, electric blue and black plaid. It's warm and has a velvety soft feel. Coming in at 13oz, it's a nice hearty weight but not too bulky. It is for sure business on the outside with a touch of party on the inside.
The overall style is inspired by the classic Type III Trucker Jacket. We give it a more tailored body and add a bit of length in the sleeves so it doesn't ride up. It's designed to hit right at the waistline for a compact look. It has two full hand pockets on the side and double flap pockets up top. Each flap is secured with our custom Gustin hardware. We also added a few functional pockets. A small carry pocket on the right side provides quick access to a place to store your phone and an inside chest pocket lets you tuck away your wallet. Two side buckles on the waist band are secured by custom buttons. Extensive flat felling is used on seams and all pockets are clean finished.
Jackets like ours that are made in the USA using our quality of material and construction are typically priced at $260 or higher. The efficiency of the Gustin model, with your support, lets us do much better.
Fit
Trucker Jacket
Fabric
Waxed Canvas, 13oz / Flannel, 4oz
Finish
Waxed (spot clean only for this fabric)
Trims
Custom Gustin hardware
Made in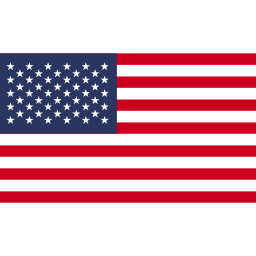 Fit guide