There is a certain weight class of denim that, in some people's minds, takes you from ordinary to extraordinary. You've asked and here is our first answer. 26oz's of pure selvedge denim goodness, without the stratospheric price.
Gustin jeans made from sanforized raw selvedge denim from one of the finest mills in Japan. This fabric can only be described by one word: BEAST. By far the heaviest selvedge we've ever used - this one is in a weight class of it's own. You can see how the gauge of yarn in this style just dwarfs a solid 13.5oz denim. You can feel that twill line of this fabric and it is seriously dense. It's not overly starched, but certainly not the super soft raw feel of the SuperHeavy. The shade is a deep pure indigo with a really cool twist. The warp yarn contains tiny light blue highlights. It's subtle, but lends an added bit of interest to the classic base shade. A red selvedge ID finishes it off and the ticker thread is almost like rope!
The next heaviest pair of jeans we could find (25oz) for sale was $450. We're happy to sell these today for $197.
Choose either our classic Straight fit or our Slim fit. More details available on our fit guide.
Fit
Available in our Straight, Slim and Skinny fits.
Fabric
#111 Japan Selvedge, 26oz, Red ID
Finish
Raw, Contrast stitching, veg tan patch
Trims
Custom hardware, hand stamped leather patch
Made in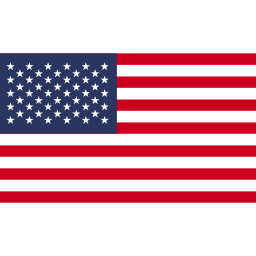 Fit guide