Our first indigo selvedge canvas, sewn up denim style. The perfect way to keep the denim fit and details while adding a bit of variety to your look.
Gustin jeans made from sanforized raw selvedge canvas from one of the finest mills in Italy. We've been waiting to find a fabric that would serve as the perfect base for a more trouser styled pant. We knew we found it with this special canvas. This style is indigo dyed to a bright blue shade. You can see that as it ages you get nice wear-in to white and the overall base shade gets lighter. The plain weave canvas helps distinguish it from a traditional denim jean which makes it a great alternative in your wardrobe. At 9.5oz it's very wearable in the warmer months and it's finished with a thin red selvedge ID. We're finish this one a bit differently to give it a more formal, stealthy look - tonal stitching and bar tacks to replace the rivets. Note: we recommend sizing up one on this style.
This is the same style and quality that was sold in boutiques all over the country for $205+.
Choose either our classic Straight fit or Slim fit. More details available on our fit guide.
Fit
Available in our Straight, Slim and Skinny fits.
Fabric
#147 Italy Selvedge Canvas, 9.5oz, Red ID
Finish
Raw, Tonal Stitching, Brown Patch
Trims
Custom hardware, hand stamped leather patch
Made in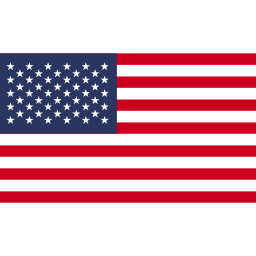 Fit guide