Saturated indigo denim from Japan taken to the next level. Add in a multi-colored selvedge ID and you have something even more special. The Japan Royal Indigo is back.
Gustin jeans made from sanforized raw selvedge denim from one of the finest mills in Japan. When we went out searching for a for a new indigo-indigo denim we wanted something with a twist. We knew we wanted a fabric that retained what we love about indigo-indigo selvedge - a super saturated, inky blue surface. The Japan Royal Indigo keeps that look, along with a great vertical grain from a textured warp yarn. This should make for that beautiful high contrast fade as white contrasts with the deep blue base. The weft is where this fabric adds even more character. It's a bright royal blue that gets even brighter as the fabric wears in. It's one of those subtle details that you can enjoy when you cuff the jeans or even just give them a good look. To top it all off, you get a thick multi-colored selvedge. This is the truly artistic fabric we've come to expect from our favorite mills in Japan.
This is the same style and quality that was sold in boutiques all over the country for $205+.
Choose either our classic Straight, slim or skinny fit. More details available on our fit guide.
Fit
Available in our Straight, Slim and Skinny fits.
Fabric
#154 Japan Selvedge, 12.5oz, Blue/Yellow/Red ID
Finish
Raw, Tonal Stitching, Brown Patch
Trims
Custom Gustin hardware, hand stamped leather patch
Made in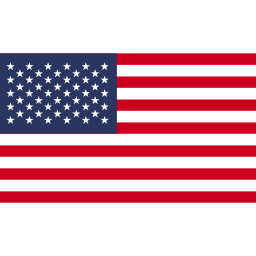 Fit guide