Super heavy denim like this comes along very rarely. It represent a true investment piece: you have to earn it, but when you do, this monster selvedge from Japan will be your most prized denim possession. Gustin jeans made from sanforized raw selvage denim from one of the finest mills in Japan. Selvedge denim this substantial is in a class by itself. Very few mills make it, very few brands use it. This is the kind of fabric we live for. The moment you touch it you know you're dealing with something special. Dense is an understatement. It simply feels impenetrable. The huge 18 ounce weight, a very tight weave and liberal amounts of starch make for a true raw denim enthusiasts dream of. A deeply rich indigo warp crosses a crisp white weft to make a classic composition. In this fabric however, you see great graininess, both vertically and horizontally. This slubiness is going to make for amazing wear-in. The average denim just doesn't have this much character in the yarn. Icing on the cake is a pinkish-red selvedge ID. This is investment denim: classic, full of character and wrapped in a monster weight package. It's even more difficult to find this weight at this price point.
This is the same style and quality that was sold in boutiques all over the country for $205+.
Choose either our classic straight, slim or skinny fit. More details available on our fit guide.
Fit
Available in our Straight, Slim and Skinny fits.
Fabric
#226 Japan Selvedge, 18oz, Red ID
Finish
Raw, Contrast Stitching, Veg Tan Patch
Trims
Custom hardware, hand stamped leather patch
Made in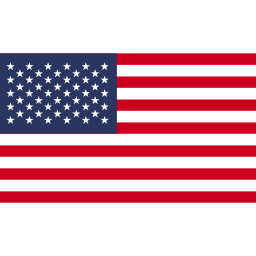 Fit guide