Gold standard Japanese selvedge denim, it's what we launched the Gustin line with in 2011 and continues to be what we like to wear every day. The Japan Classic 16 is a perfect example and the value is unbeatable.
Gustin jeans made from sanforized raw selvedge denim from one of the finest mills in Japan. When we find a selvedge denim that embodies everything we love about the Japanese style, we know we must offer it. It starts with weight. Japan is known for producing big weight denim and this one is a truly solid 16 ounces with a nice amount of starch. You know you've got a denim that can take anything you throw it's way the moment you touch it. Next comes color. A dark navy warp and crisp white weft is always classic. Nicely slubby and irregular yarns take this color in a new direction by giving the surface brightness and a strongly visible grain. It's the type of yarn complexity Japan has really mastered. A wide white ID with thin red ticker finishes it off. This is simply a lot of denim for $89.
This is the same style and quality that was sold in boutiques all over the country for $205+.
Choose either our classic Straight fit or Slim fit. More details available on our fit guide.
Fit
Available in our Straight, Slim and Skinny fits.
Fabric
#307 Japan Selvedge, 16oz, White/Red ID
Finish
Raw, Contrast Stitching, Brown Patch
Trims
Custom hardware, hand stamped leather patch
Made in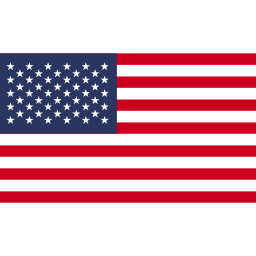 Fit guide