Classic all-American denim is always a good thing. Now, we have a lighter weight that fits the bill for those sunny days and the value is tough to beat. Gustin jeans made from sanforized raw selvage denim from Cone Mills in Greensboro, NC. Some denim you put on and you know it's right. When we threw on the Cone Summers to get a few photos and then end up wearing them for the rest of the day, we know we had a winner. It's got a classic, dark, indigo warp on crisp white weft. It's a classic look that you never get tired of. At 11 ounces, it feels great right from the start while having just enough starch to let you know you're still wearing an old-school pair of raw jeans. A wide white ID is a nice change to finish it off. Spot on warm weather denim and a superb price.
This is the same style and quality that was sold in boutiques all over the country for $205+.
*Note unlike most brands we don't use vanity sizing for our pants. If you're a first time customer we highly recommend checking out our fit guide.
Fit
Available in our Straight, Slim and Skinny fits.
Fabric
#207 Cone Mills Selvedge, 11.0oz, White ID
Finish
Raw, Contrast Stitching, Brown Patch
Trims
Custom hardware, hand stamped leather patch
Made in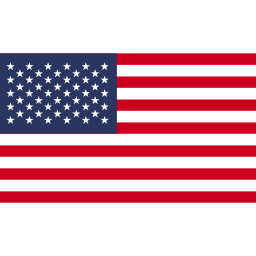 Fit guide