Heavy denim is great, but sometimes you need a comfort pair. It is possible to find a really comfortable raw selvedge but it takes a little digging. We have it for you with this Italian style and it's one of our best values yet.
Gustin jeans made from sanforized raw selvedge denim from one of the finest mills in Italy. We love our heavy denim at Gustin, but variety is good, particularly when you want something a little easier to wear right from the start. This style has variety on every dimension. First is the shade. It's a bright blue, a number of shades lighter than a traditional dark indigo. A slightly looser weave and crips white weft makes it even brighter. At 9 ounces it's light and a low amount of starch gives it an even softer feel. To top if all off it has a wide, pale pink selvedge ID. Whether you want a summer pair or a more wearable pair for any occasion, this is a superb option.
Choose either our classic straight, slim or skinny fit. More details available on our fit guide.
Fit
Available in our Straight, Slim and Skinny fit
Fabric
#187 Italy Selvedge, 9oz, Pink ID
Finish
Raw, Contrast Stitching, Brown Patch
Trims
Custom hardware, hand stamped leather patch
Made in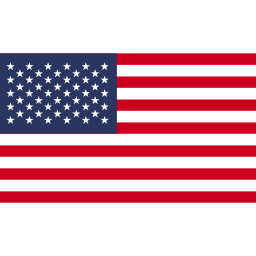 Fit guide