A cousin fabric to the pure art that was the Pure Indigo Slub Loomstate, this one is just as insanely cool but uses a more subtle slub yarn. Ultra rare hank dyed to a brilliantly vibrant and varying blue color from pure plant indigo dye, slubby yarns for extra texture and 100% loomstate purity. This drop-dead gorgeous fabric is the definition of old-world denim. When you get into this niche within an niche of the denim world, the price of fabric goes way up. It's more than 6x the price of your average denim from Japan, but we just couldn't resist offering it to you. This is the type of denim you see selling for $600 to $800. Our model lets us offer you a much better value. Note: We recommend 3 up compared to your standard Gustin size.
This denim is from one of the finest mills in Japan. Creating the ultimate expression of old-world denim requires adhering to original manufacturing processes throughout. It's about recreating the way denim used to made. That was the mill's goal, and they went all out on this style. It starts with the dye process. Hank dye is about as old as it gets with denim. It's a painstakingly manual dipping process that is almost never done anymore. It requires a tremendous amount of hands-on work, making it extremely costly and time consuming, but many feel the resulting color is richer and more complex. When you look at this denim you'll agree. The bright, pure indigo shade is deep and exhibits absolutely wonderful variation that you rarely see. Not only is the dye process ancient, the dye itself truly old school. It's 100% pure indigo plant dye from Japan. Another nod to the way denim was made in the old days. Slubby and irregular yarn is used in this style, lending i much more texture and depth than on standard fabric. Finally, in true old-world fashion this denim is loomstate, meaning it has not been treated in any way. So much complexity, so much beauty. This is why we love denim so much.
We recommend sizing 3 up compared to your standard Gustin size. I wear a 31, so I would likely go for a 34 because I have a bit of room in my 31's. You can influence how much your pair shrinks by how you wash it. We recommend cold soaking in the tub followed by a hang dry. This method will get you about two sizes of shrink and your denim will be super stiff at this point. You'll probably be tempted to stand it up on its own and it might actually work. Throw them on and enjoy the break-in process! This is one of the greatest feeling fabrics we've ever tried on. To accommodate for the inseam shrinkage, we'll be adding 2" to all inseam lengths.
Given that this is such a unique and experimental fabric that will require soaking/washing before the first wear, we will not be able to take any returns or exchanges.
Fit
Available in our Straight, Slim and Skinny fits.
Fabric
#296 Japan Loomstate Selvedge, 14oz pre-soak, Navy ID
Finish
Raw, Contrast Stitching, Veg Tan Patch
Trims
Custom hardware, 9oz natural leather patch
Made in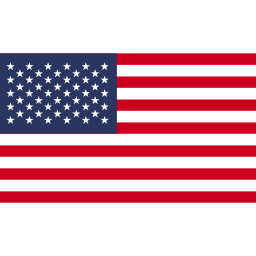 Fit guide