A deep blue warp, subtle cross hatch grain, wearable weight and a sweet selvedge ID -- this is the Cone Deep Blue, your new all-American go-to pair of denim.
Gustin jeans made from sanforized raw selvedge denim from Cone Mills in Greensboro, NC. Cone denim is always classic and wearable. It's the kind of selvedge that sneaks up on you. It may not be huge weight or extra slubby, but when you put it on you just can't help but love it. It looks and feels just like raw denim should and this style is no exception. A saturated deep blue warp and crisp white weft give this denim a timeless look. It's clean and ready to go. A lighter weight 11 ounce with nice starch means you get that crispy raw denim feel without the painful break-in. Adding character is a nice cross-hatch grain that you can see even when the fabric is raw and that will develop nicely over time. It's everything you need in raw denim with an extra cool orange and blue selvedge ID.
This is the same style and quality that was sold in boutiques all over the country for $205+.
Choose either our classic Straight, Slim or Skinny fit. More details available on our fit guide.
Fit
Available in our Straight, Slim and Skinny fits.
Fabric
#272 USA Selvedge, 11.0oz, Orange/Blue ID
Finish
Raw, Contrast Stitching, Brown Patch
Trims
Custom hardware, hand stamped leather patch
Made in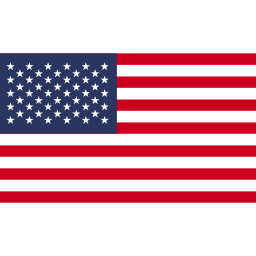 Fit guide